Russian President Vladimir Putin's limousine was allegedly attacked in a possible "assassination attempt," Kremlin insiders said.
Putin's car was hit by a "strong blow" to the left front wheel, followed by "dense smoke", say sources close to the Russian leader quoted by the British tabloids The Sun and The Mirror.
Putin was uninjured as his car drove to safety, but multiple arrests were reportedly made by his security service. Other bodyguards have reportedly disappeared amid claims that secret information about the 69-year-old ruler's movements was compromised, according to the General SVR Telegram channel.
The anti-Kremlin channel claims that Putin was traveling back to his official residence in a decoy motorcade amid security fears. The "backup" convoy was made up of five armored vehicles, with the president in the third, it was said.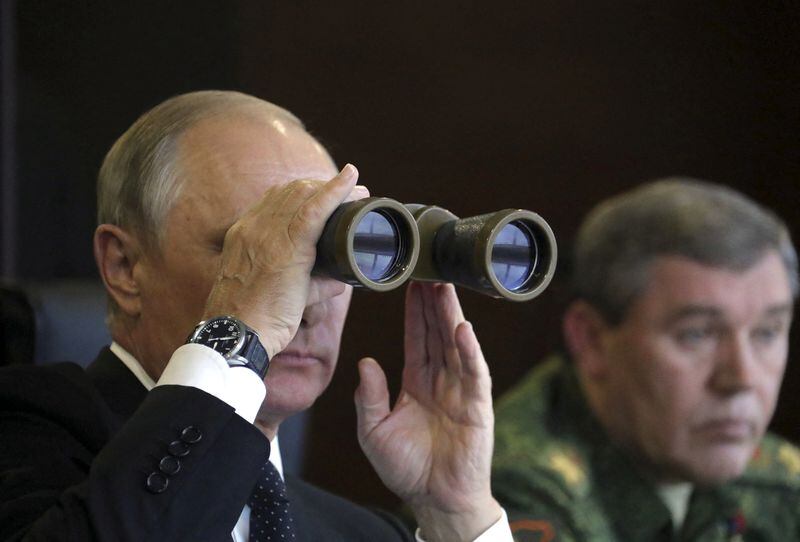 It is unclear when the possible assassination attempt took place and the claim could not be immediately verified, The Sun noted.
The General SVR Telegram channel said: "On the way to the residence, a few kilometers away, the first escort car was blocked by an ambulance, (and) the second escort car circled without stopping (because of the) obstacle. sudden, and during the deflection of the obstacle".
It added that Putin's car "despite control problems" left the scene of the attack to reach the safety of the residence. He added: "Subsequently, the body of a man was found driving (the) ambulance, which blocked the first car in the motorcade."
The channel, which has an inside tip from the Kremlin but provides no hard evidence for its accusations, said details of the alleged attack were "classified", The Mirror reported.
"The head of the president's bodyguard (service) and several other people have been suspended and are in custody," the Telegram channel said, without naming anyone. "A narrow circle of people knew about the president's movement in this entourage, and they were all from the presidential security service," he said, adding that "after the incident, three of them disappeared. These were exactly the people who were in the first car of the caravan."
The report comes just a few months after Ukraine claimed the Russian president survived an assassination attempt after he was attacked while traveling. The country's defense intelligence chief, Kyrylo Budanov, said there was a "failed attempt" on Putin's life at the start of the war against Ukraine.
Also, last month, the daughter of the Kremlin leader's ideologue was killed in a car bomb attack. Darya Dugina, daughter of Putin's "mastermind of the war" Alexander Dugin, died while her father narrowly survived the blast.
Also, the alleged new attack suffered by Putin took place amid claims that Russian officials are calling for the president to resign after the nation suffered "significant" setbacks amid a Ukrainian counterattack.