With the new technologies that have been added in recent years to improve the performance of desktop computers and notebooks, one of these is the DDR5 memorieswhere a recent global overclockingin order to find who managed to take this new technology to extremes.
It occurs in this framework of competition, where ASUS Republic of Gamers is once again the protagonistthanks to the clock speeds obtained from a DDR5 modulethe fact that reached the speed of 10552 MHz.
This record is given using times of 127-120-120-127-2 (tCAS-tRCD-tRP-tRAS-tRC-tCR), taking a single 16 GB capacity DIMM to these extremes. This feat was achieved by the overclocker known as Lupine No Musume.who used a platform made up of a ASUS ROG Maximus Z690 Apex Motherboard and Intel Core i9-12900K processor running at a speed of 3.7 GHz with only 4 cores enabled.
The 10552MHz speed represents a 2.2x gain over JEDEC specified speeds for 4800MHz DDR5 memory.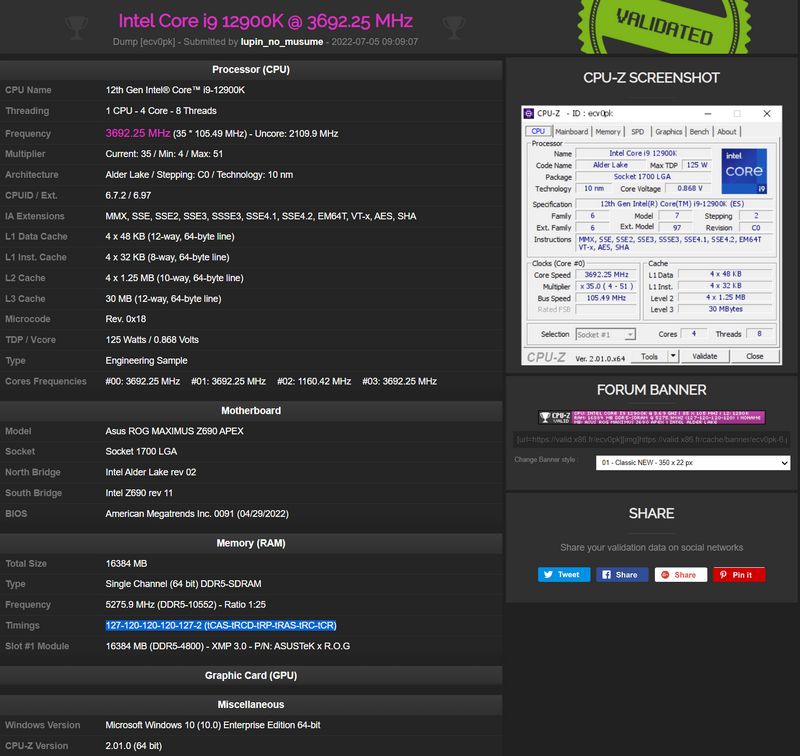 You can visit the validation link clicking here!